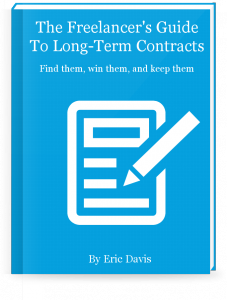 Advice I kept hearing at MicroConf 2013 for consultants was to build products that deliver your expertise to other businesses. These products could be a book like Rob Walling's Start Small, Stay Small or a training course like Patrick McKenzie's Lifecycle Emails. These let a larger audience benefit from your expertise than 1-on-1 teaching and in some cases makes it easier to learn.
The application of knowledge
Since I've had the desire to write another book for the past few months, I decided to start looking at Little Stream Software and see what I could teach from it.
I found there are two different areas where I felt like I've built up an expertise:
Developing Ruby on Rails applications that optimize workflows and business processes
Running a full-time, solo freelancing business
While #1 is something that the majority of my income comes from (client services), I felt like I had more to share from running my business (#2). I've always been interested in how businesses function but I know that not all freelancers share that passion. To some, business is a foreign concept. So I've decided to do what I can to un-foreign-ize business and give freelancers better systems to work in.
Which leads me to the book I've been writing over the past few weeks, which I'm finally comfortable enough to publicly talk about.
The Freelancer's Guide to Long-Term Contracts
I'm writing The Freelancer's Guide to Long-Term Contracts. Long-term contracts have been responsible for much of the success and stability of Little Stream Software, and I think they are a valuable style of working that isn't taken advantage of enough by freelancers.
Right now you can sign-up to be notified about when it launches and I'll be sending you some advise about freelancing over the next several weeks. I've just started the first round of edits for the book and I've already had to throw away a few chapters that didn't quite fit the flow of the book. But that means I'll be sending some highly valuable emails based on those chapters soon.
If you're a freelancer and you want to learn how long-term contracts can stabilize your revenue, simplify your project scheduling, and make your business more enjoyable: make sure you signup for the mailing list.
Eric Davis